Babes in Toyland: Riotous, But Not Grrrls at Literary Orphans
Published August 2015
Babes in Toyland: Riotous, but Not Grrrls by Alison Ross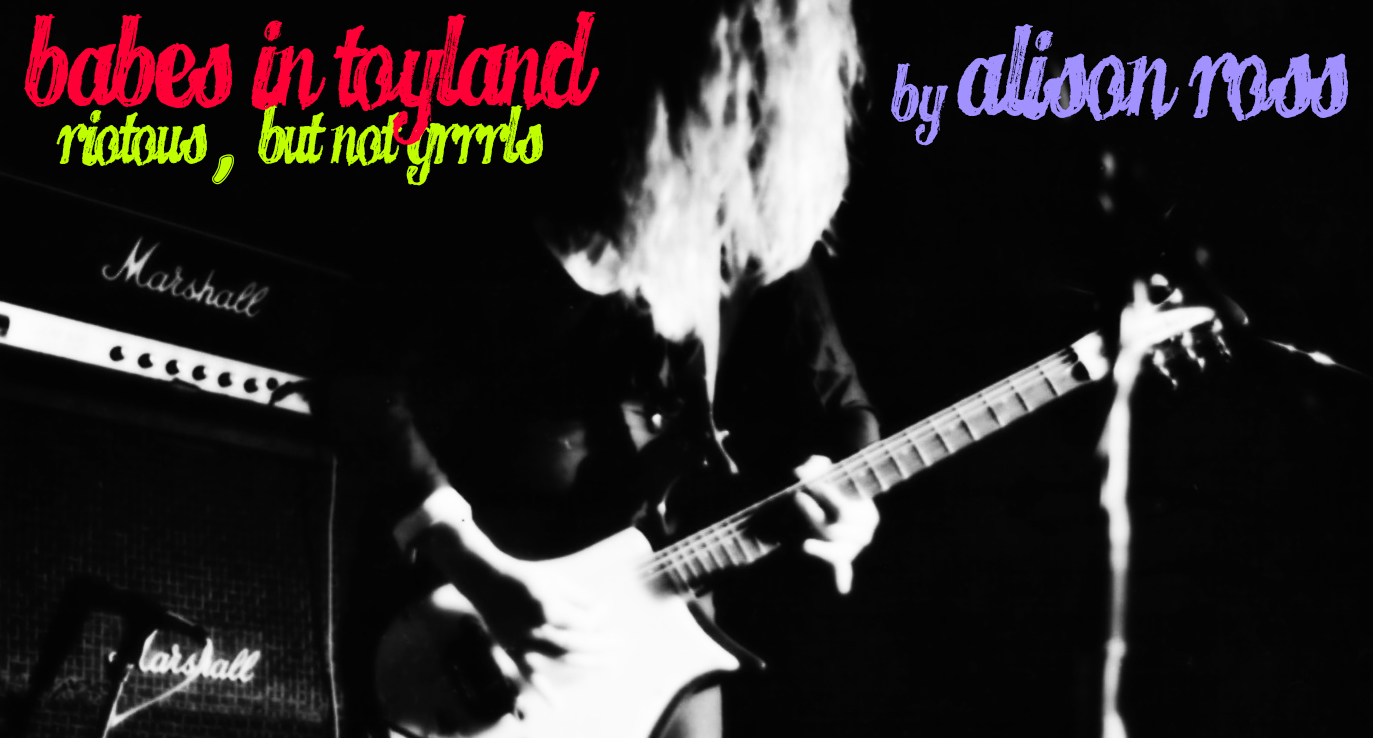 I arrived very late to the raucous riot grrrl party. Not fashionably late, but mortifyingly late. Like, so late that everyone had a hangover already, and were sleeping in for years to come.
But then, something happened. The party picked up again. The riot grrrl festivities, in all their gritty anti-glamor, have revived in recent years. Suddenly, everyone is celebrating the riot grrrls. Bikini Kill frontwoman Kathleen Hanna came out of hiding to feature as the subject of a documentary, "The Punk Singer," and form a band called The Julie Ruin. The women of Sleater-Kinney magically merged paths after a 10-year hiatus, put out an album of rousing, robust tunes, and launched a highly successful international tour.
And then, this year, ferocious femmes Babes in Toyland began touring after a lengthy split.
The problem is, Babes in Toyland, though similar in sound and ethos to the riot grrrls, never actually considered themselves a part of the movement, and indeed show a veiled contempt for being associated with it.
The riot grrrls, you see–vociferously feminist–brashly flouted society's expectations of women. They didn't just simply eschew demureness, they impertinently combatted it, incarnating the obverse in the most unfettered way possible. At Bikini Kill shows, an underwear-clad Kathleen Hanna would bare her stomach with the word "slut" scrawled across it, and taunt the men up front, ordering them to move to the back and concede their places to women. Bikini Kill's fierce sonic tirades would mock men's narcissistic relationship with their genitalia and attack subjects such as domestic violence. Sleater-Kinney's melodic punk anthems would skewer male hegemony and embrace Sapphic pleasures. Riot grrrl zines would spell out thorny manifestoes against a society suffocating in patriarchy.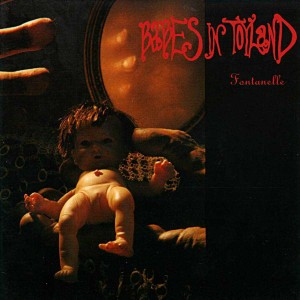 But while lyrically Babes in Toyland were less political than the riot grrrls, physically, with their "kinderwhore" aesthetic (incorporating an ironic babydoll look), and raw, feral approach to music, they seemed perfectly aligned with them. In fact, the fearsome threesome perhaps seemed a better embodiment of the movement than, say, the more domesticated Sleater-Kinney.
Mostly, however, Babes in Toyland were cited as major influences on the riot grrrl movement, even as they consciously extricated themselves from it. Babes in Toyland were also revered by the reigning male bands at the time, such as Sonic Youth and Nirvana. And, lastly, Babes in Toyland were infamously imitated by Courtney Love and her band Hole–a legend in its own right.
On Fontanelle, the band's sophomore and most critically acclaimed album, Babes in Toyland mesh an almost robotic tautness with menacing sneer, showing that unhinged aggression can have a truly ovarian genesis. The Exorcist-style guttural snarl of Kat Bjelland and a scorching satanic sound forged from the ashes of 80s metal and hardcore is both bolstered and belied by poetically misanthropic lyrics:
"I want to live in the smallest corner of the densest mind of the
fuckmost room and sing the stars they swing from the chandelier strings
You know who you are
You're dead meat motherfucker
You don't try to rape a goddess" (Bluebell)
"Say violets hang around with toilets and look smack at us and symbolize
everything that is disgust and mistrust
Licorice eyes pin me down thighs" (Handsome and Gretel)
Elsewhere, self-loathing, corrupted family dynamics, and vindictiveness toward men all feature rather frighteningly. The album, indeed, is steeped in horror; it plays like the soundtrack to a slasher film and yet has psychological terror at its core.
Babes in Toyland were not explicitly riot grrrls, but they caused riotous rifts in the male-dominated punk/grunge scene, with their audacious refusal to yield to standards of decorousness hypocritically implied for female artists. They turned the "idealized female" concept on its dastardly head sartorially, sonically, and lyrically. They toyed with the sexist expectations of their gender in a landscape littered with provincial misogyny.
Long reign the Babes.